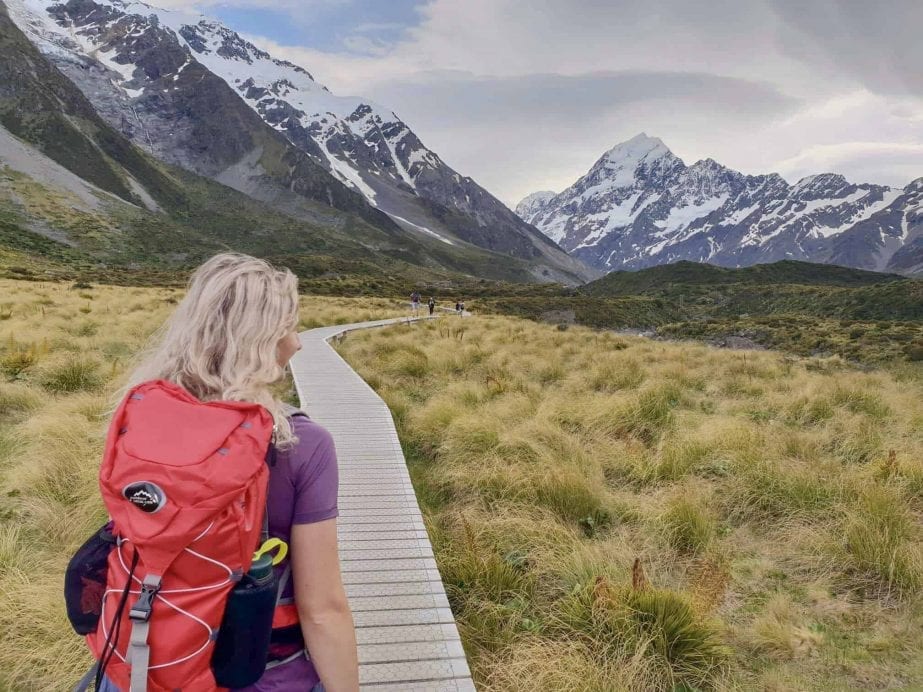 Heading to New Zealand for your next adventure? Already sorted your must-do list of experiences? Perhaps you have already seen or heard of a few unforgettable things to do while travelling around New Zealand. Or, perhaps you are unsure about what exactly New Zealand has to offer and are in need of ideas!
Well my friend, whether you already have your New Zealand itinerary sorted or are wanting to figure a few things out, this post is for you! Outlined below are some of the wonderful, wild and downright awesome and unforgettable things to do In New Zealand that I've personally experienced and know you will love!
But first, you may be wondering… What Island has the most unforgettable things to do? 
Now you've started it!
In my opinion, the South Island is FAR more beautiful than the North. The snow-capped mountains, numerous lakes, sparse population, rolling meadows and picture-perfect scenery is hard to beat. But, there is a heck of a lot more things happening in the North Island considering more than 3 quarters of the population live there.
But, I guess it's up for you to decide! So, in no particular order…
Unforgettable things to do while travelling around New Zealand's North Island:
1. Go Sand Boarding At Te Paki Sand Dunes
Fancy a surf? How about on sand! These incredibly huge golden sand dunes on 90-mile beach will take your breath away and are the source for an epic day out! Hire a board for $15 from the truck in the carpark, make your climb to the top of the dunes and you're away!
Tips:
Bring socks with you as sometimes the sand heats up and is almost unbearable to walk on.
A buff is handy to avoid sand getting all over your face and is really helpful in the wind.
Take water with you. Spending a day in the blazing heat on a sand dune is a recipe for dehydration.
A generic board (like a boogie board) will not work down the sand dunes, many people have tried but they just don't have the same surface to slide down effectively on the sand.
You can still climb the dunes if you're not keen on sand-boarding down!
To get to Te Paki sand dunes look for a sign just south of Cape Reinga down Te Paki Stream Road. The road down to the dunes carpark is roughly 3km and unsealed.
2. Hike The Tongariro Alpine Crossing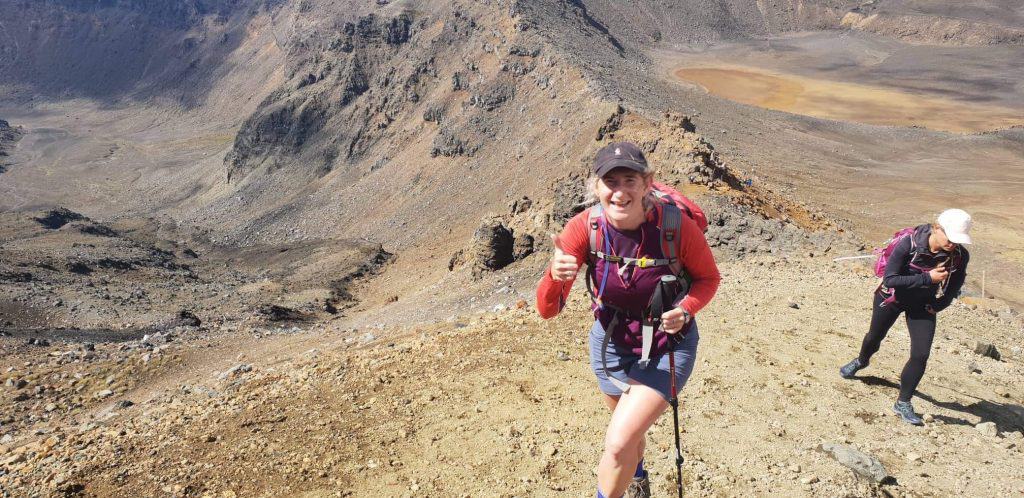 The Tongariro Alpine Crossing is considered one of the best top 10 day walks in the whole entire world so you know you're in for an unforgettable experience! It was one of my favourite thing to do while travelling around New Zealand's North Island.
The hike is 19.4 km long, takes between 6-8 hours and requires a good level of fitness. The crossing passes through volcanic terrain, valleys, saddles, blue lakes, red-rimmed craters, volcanic rock, scree and some of the most dramatic landscapes in NZ. Be sure to bring plenty of water, food and arrange your shuttle beforehand.
If you're keen to learn more head on over to my blog post: Everything You Need To Know About The Tongariro Alpine Crossing. 
3. Visit Cape Reinga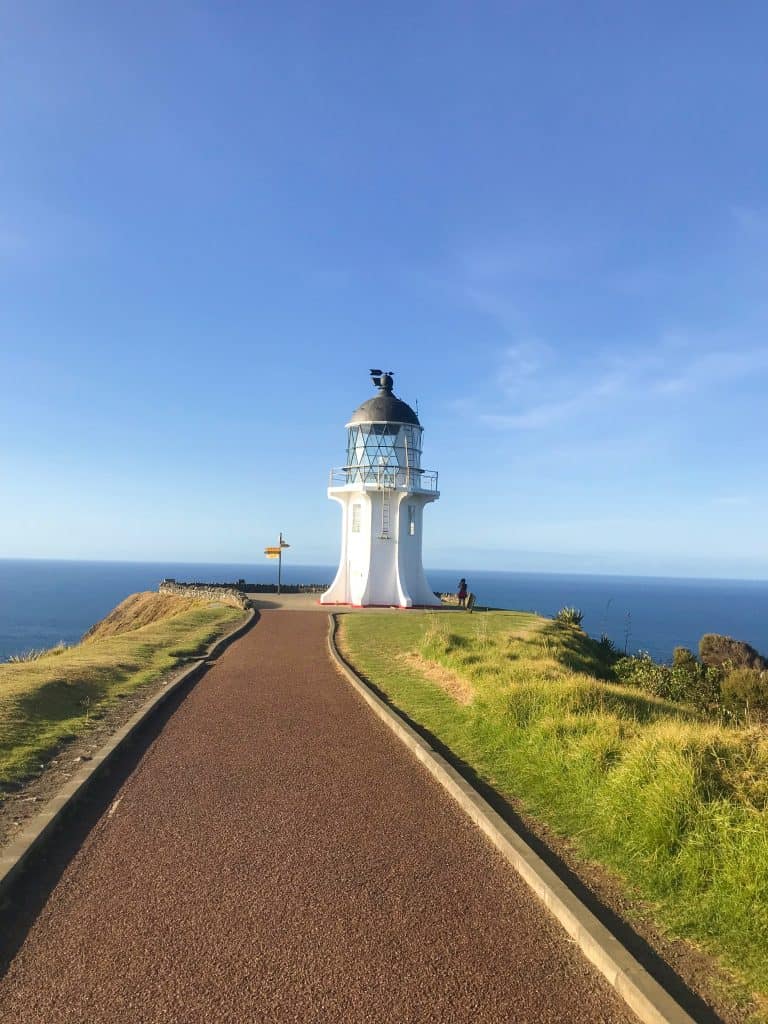 An enchanting geographical point to tick off your list while travelling through the North Island. Known as the end of the road, the most northern point you can access in NZ and the meeting point of the Tasman Sea and Pacific ocean.
You will feel the airiness and awe in the atmosphere as the sparse oceans below you collide. Maori believe the spirits of their recently passed loved ones depart from here on their journey to the afterlife so this spot is especially significant!
4. Get Your Eyes On Tane Mahuta
The largest known living Kauri tree in NZ is sure to blow your mind. His name means "Lord of the Forest" which makes sense as he stands 51.2 metres high and is roughly 2,500 years old!
You honestly can't get a picture of him without turning your phone vertical and taking a panorama.  Unfortunately, you are not able to touch him due to Kauri dieback disease which is spreading throughout much of Northland so, before you enter be sure to wash your feet at the cleaning station!
5. Dig Your Own Hot Tub
The digging part might not be so appealing but the soaking part definitely is!
Nestled in the Coromandel peninsular is a place called Hot Water Beach and as the name suggests is a beach that has hot water! If you visit at low tide you are able to dig a hole in the sand and watch it full up from a geothermal stream.
If you're lucky enough you might even be able to soak in a pool that someone else has left behind! Otherwise, there are plenty of signs informing you of where you can hire a spade.
6. Journey Up The Sky Tower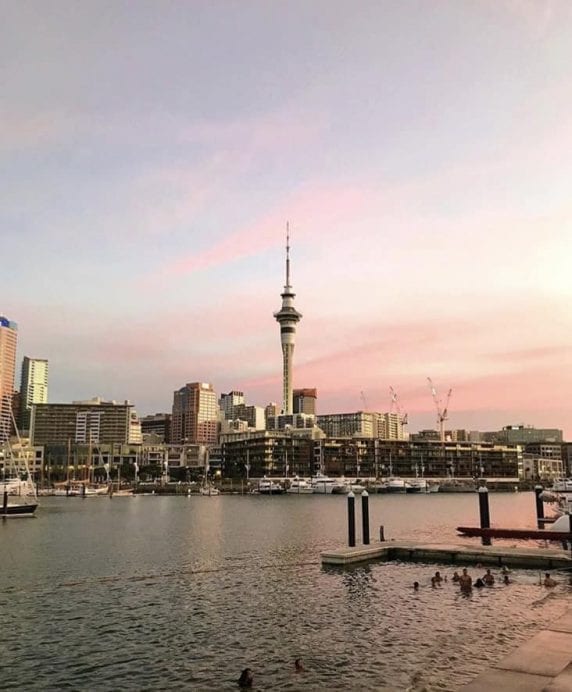 Auckland's Sky Tower is the tallest structure in the Southern Hemisphere and should definitely be on your list of things to do while travelling around New Zealand, standing at 328 metres high!
If the mere fact that it's New Zealand's most iconic structure isn't reason enough to add it to your list then maybe you'd be keen to visit the main observation deck on a clear day to see an incredible view of Auckland, the surrounding islands and the harbour.
Or, do the Sky Walk where you can walk around on an outdoor platform just a casual 192 metres above the ground or, do the Sky Jump and jump off the tower?! Whichever you choose I'm sure you will have a blast and be glad you added this to your list of things to do in New Zealand.
If you're exploring the city you may as well make the most of it! Check out 24 Free things to do in Auckland. 
Also, be sure to check out a few more epic activities in Auckland below including a CHEAP admission ticket to the Sky Tower!
7. Climb Sea Cliffs At Castle Point
A small seaside community that is full of wonderful things to explore. Take a trip to the sea cliffs, lighthouse, lagoon, beach or castle rock that looks like a castle basement.
Voted one of New Zealand's top 10 most loved beaches it's sure to not disappoint. Heck, you might even see a seal or two while frolicking along the cliffs! Whatever you do, be sure to add this to your list of experiences while travelling through the North Island as the scenery here is out of this world.
Located just 50 minutes drive from Masterton (which is 1.5 hours north of Wellington).
Unforgettable things to do while travelling around New Zealand's South Island:
8. View Mount Cook Via Hooker Valley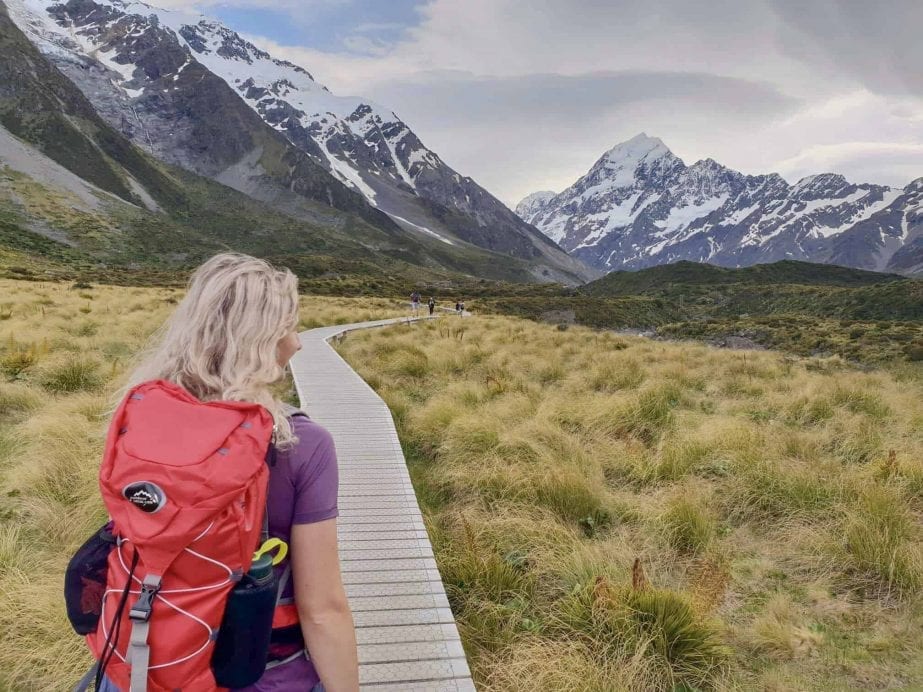 Hooker Valley is an incredible half-day hike in and of itself but is made even better with the view of Mount Cook at the end. Cross swingbridges, take in glacier views, rivers, streams, meadows and a glacier-fed lake all in the space of 5 kilometres (one way)!
The best time to walk this track is at dawn to see the first ray of sun over the Southern Alps and also, to avoid all the numerous tourists taking this hike (it is the most popular trek in the Aoraki National Park).
Located in the Aoraki National Park just 2km from Mt Cook Village- One of the best things to do travelling around New Zealand's South Island!
Check out a few more awesome activities to do in Mount Cook National Park below!
9. Go Canyoning In The Abel Tasman National Park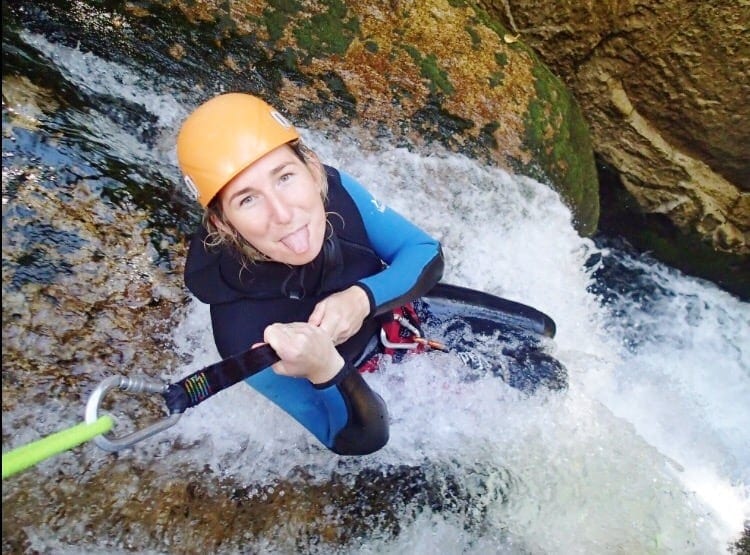 One of my all-time favourite things to do while travelling around New Zealand! If you want to get your adrenaline pumping in a picture-perfect setting look no further than canyoning in the Abel Tasman!
The park itself is beautiful but is made even better with an exciting guided canyoning trip that will boost your confidence and make you feel alive! It really is a wonderful soul strengthening activity that I recommend to anyone travelling through the Nelson region.
To learn more about what to expect while canyoning check out my post about Canyoning in the Abel Tasman National Park. 
10. Head Out Kayaking In The Abel Tasman National Park
Seriously this place is SOO good! The beautiful golden sanded beaches, crystal clear water and dense beech forest will leave you wanting more and more and more! It is my favourite National Park and one you should definitely add to your list while travelling around New Zealand.
After your hike through the park, why not go back through from a different angle by kayaking? The best thing about kayaking is the little secret caves, seals and untouched spots you get to visit that you don't see while hiking. A definite trip to add to your list and one of the best things to do in New Zealand South Island. 
To find out more about kayaking in the Abel Tasman National Park check out my article all about it! 
11. Bungy Jump In Queenstown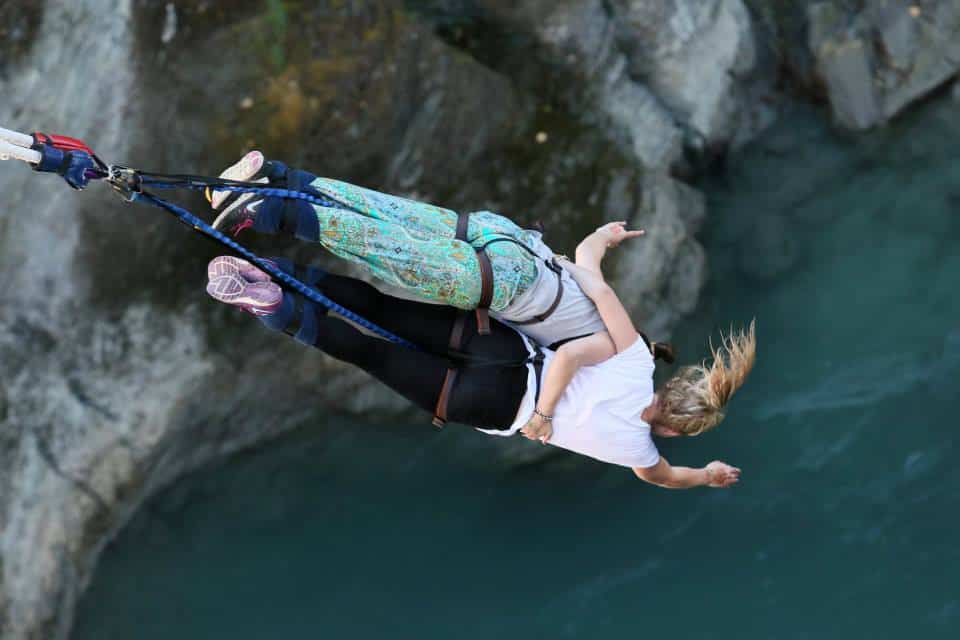 While there are many places throughout the country to Bungy jump there is nothing quite as iconic as a bungee in Queenstown, known as the "World Home of Bungy". Probably one of the most recommended things to do while travelling around New Zealand.
Take the classic 43m leap above the turquoise Kawarau gorge water or, if you're more of an adrenaline seeker maybe you would like to try the 143m Nevis Bungy. Whatever you choose I'm sure you will have a blast and maybe even take home a funny video or two!
Check out a few more awesome activities to do in Queenstown below!
12. Drink Wine In Marlborough
A must add to your list while travelling around New Zealand! There is nothing quite as iconic as sipping away at a sauvignon blanc in the beautiful Marlborough region of the South Island. There are just so many incredible wineries to visit and places to stop by that you'll be spoilt for choice!
The best way to enjoy the wines is definitely by bike on a beautiful hot summers day starting in Renwick. You get to enjoy some of the best wines, do some exercise and get a tan all in the one day!
Check out my guide on finding the best wine tours in Marlborough! 
13. Hike The Heaphy Track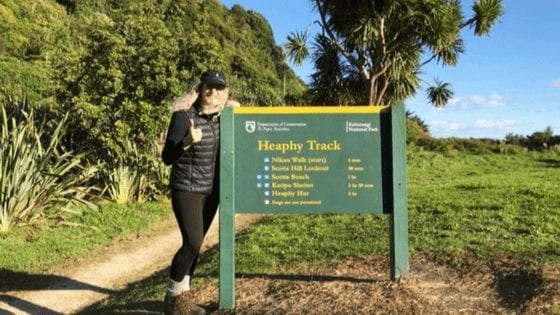 If you're keen to see one of the most varied, beautiful and rugged hiking spots in New Zealand then add the Heaphy Track to your list of unforgettable things to do in New Zealand! Not only do you get to experience dense, lush forests, open tarns and wild west seas by foot you can actually bike it too (in winter).
Sitting at just under 79 km the Heaphy Track is able to be accomplished in 3-5 days (walking) and is not as overcrowded as the other great walks.
If you're keen to head to the Heaphy Track pop on over to my post: How To Hike The Heaphy Track in 3 Days to learn all about the wild and wonderful things you can experience.
14. Climb Roys Peak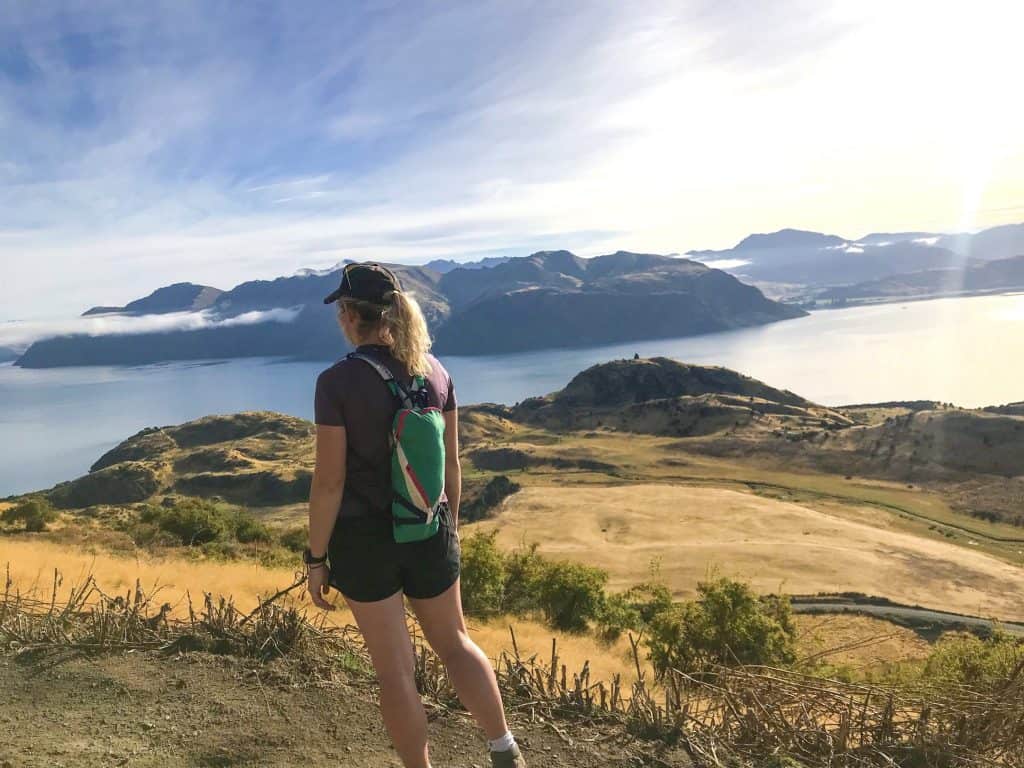 I'm sure you've seen the iconic photos from Roys Peak of people standing at what looks like the end of the earth but, did you know these iconic shots are not actually taken from the top? The top is probably about another 30-45 minutes of UP UP AND MORE UP.
I know there is a lot of hype around this hike and I'm not one to recommend extremely touristy attractions but this one is worth the credit. The hike is 16km long (8km up and 8 km down) and a 1,258m elevation gain meaning it is a real gut-buster taking you between 5- 6 hours. But, the view from the top is nothing short of remarkable.
Get here by driving down Mount Aspiring Road near Wanaka. Keep going until you see the Rob Roys car park, it's hard to miss!
Check out a few more things to do in Wanaka below! 
15. Visit Nugget Point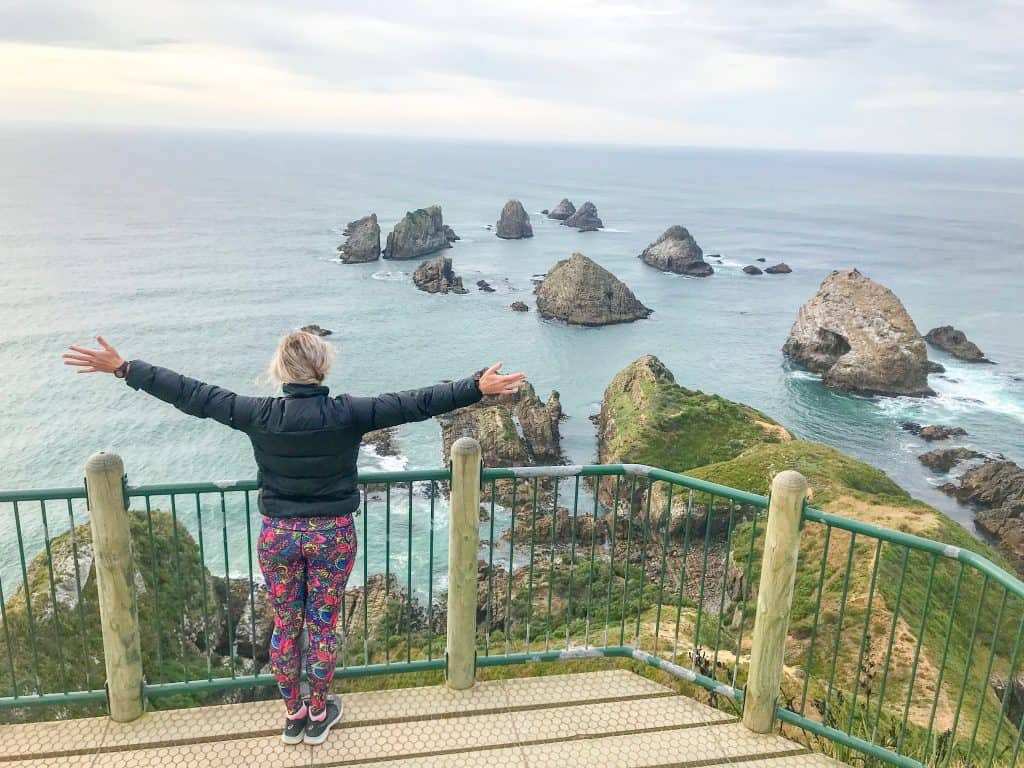 The Catlins is home to some of the most rugged untouched landscapes in NZ and definitely worth a stop while travelling through New Zealand's South Island!
One of the best spots is definitely Nugget Point. Home to fur seals, sea lions, elephant seals, yellow-eyed penguins. As well as, various sea birds and the most iconic landforms on the Otago coast! Plus, 360-degree panoramic views.
The best part about the Catlins is the fact it's only just being advertised as a tourist route. So, you can enjoy the untouched scenery at its best!
Check out my article all about 7 incredible things to do in the Catlins! 
And that's a wrap!
Your list of 15 unforgettable things to do while travelling around New Zealand. Hopefully, this post gives you some inspiration on what to do while travelling through NZ.
Once you have finished your travels be sure to let me know of your favourite experience in the comments below! Or, if you have any queries I am happy to help!
Loved this article on things to do while travelling around New Zealand? Pin the images below for later! 
Other articles you might like: